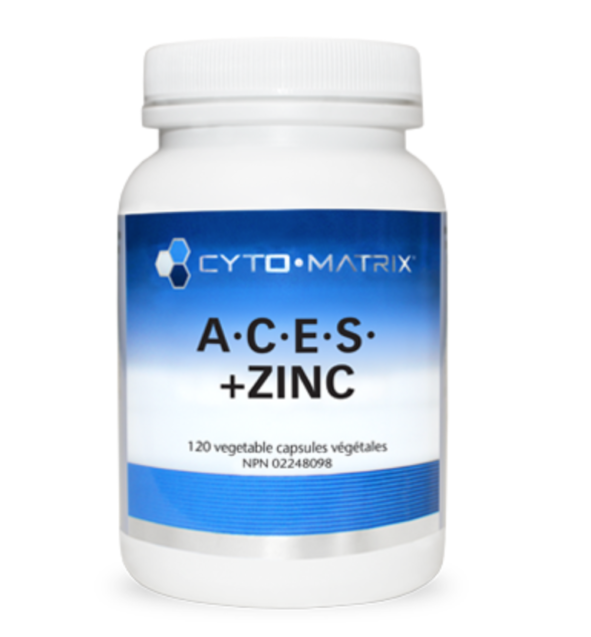 A.C.E.S + Zinc – Cytomatrix
A.C.E.S. + ZINC
This basic antioxidant formula is complete with vitamins A, C, E and minerals selenium and zinc. The addition of Zinc to this formula optimizes T-lymphocyte production.
Supplement Facts
Serving Size: 1 Capsule
Amount Per Serving
Vitamin C (Ascorbic Acid) 500 mg
Beta carotene (pro-vitamin A) 7,000 IU
Vitamin E (d-alpha tocopheryl acetate) 160 IU
Selenium (Selenium citrate) 50 mcg
Zinc (Zinc citrate) 10 mg
Suggested Use
Take 1 capsule 3 times daily or as recommended by practitioner.
Supplement Facts
Take 1 Capsule Three Times Per Day
Take one capsule 3 times daily.