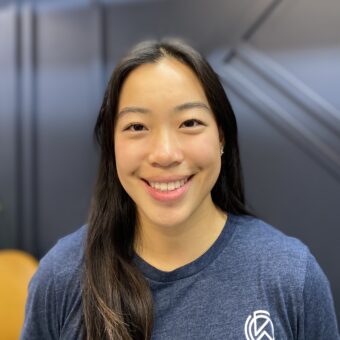 Vinchy is a resident physiotherapist who is enthusiastic about improving her clients' health
through movement. She earned her Master of Science in Physical Therapy at the University of
Toronto and completed her Bachelor of Science in Kinesiology at McMaster University.
Vinchy developed a passion for strength and conditioning and movement-based rehabilitation
during her time as a student strength and conditioning coach at McMaster. Since then, she has
been integrating her experience and skills when working with clients in their rehab journey.
She believes in a person-centered approach to physiotherapy, in which she collaborates closely
with individuals to develop personalized treatment plans that address their unique needs and
goals. She is a firm believer in empowering clients to take an active role in their recovery.
Outside of the clinic, Vinchy enjoys weightlifting, snowboarding, and trying out new restaurants.
Education Credentials
- MPT Master of Science in Physical Therapy (University of Toronto)
- Bachelor of Science in Kinesiology (McMaster University)
Treatment Applications
Physical Rehabilitation, Active Muscle Release Therapy, Corrective Exercises