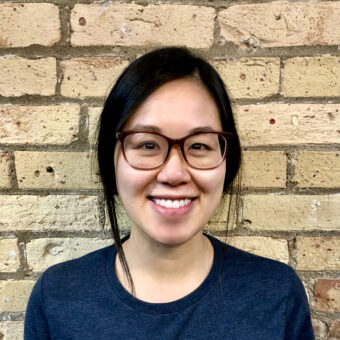 Sophia is an exceptional massage therapist who has been honing her craft in bodywork for the last 10 years. Her treatment style is a combination of deep, specific, and gentle myofascial work. She also incorporates neurofunctional acupuncture into her treatment sessions when appropriate. Her global focus is to restore and maintain balance in the body's natural posture, movement, and function.
In her years of practice, she has worked with many clients to resolve underlying soft tissue problems that contributed to their pain, injury, and condition. But more importantly, she helped them gain back their health, well-being, and quality of life.
Outside of work, Sophia enjoys being outdoors, spending time with her family and friends, and planning new adventures.
Education credentials
- Diploma of Massage Therapy (Sutherland-Chan)
- SFMA Selective Movement Functional Assessment (Level I)
- FMT Basic + Advanced Functional Kinesiology Taping
- Contemporary Neurofunctional Acupuncture (McMaster)

Treatment Applications:
Massage Therapy, Myofascial Release, Joint Mobilizations, Neurofunctional Acupuncture, Instrument Assisted Soft Tissue Mobilization (IASTM), Functional Movement Kinesiotaping.