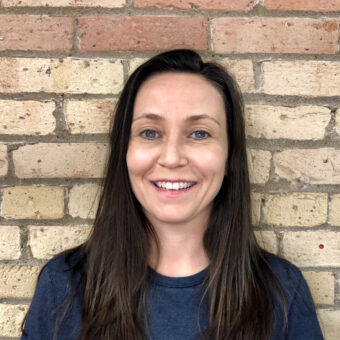 At Kinect, Mylène Bourget is an intuitive movement therapist. She instructs and teaches the ELDOA method, a unique movement practice that is highly effective at decompressing human joints globally throughout the body. Possessing the NCCP certified sports coach designation, you will also find her coaching clients with olympic lifting.

Mylène also possesses an impressive movement background. She is a competitive Olympic Weightlifter and a Martial Artist of Hapkido. Taught by the renowned Master Hwang In-Shik, She is the first and currently only woman in the world to have attained the level of first degree black belt under his tutelage.
All in all, Mylène intuitively combines her practice of movement with her clinical education to help people reach an optimal quality of movement and better health.

Education Credentials
Certified Osteopathic Movement Therapist (ELDOA)
Certified National Sports Coach (NCCP)
Student Manual Osteopathic Practitioner (DOMP)
Honors Bachelor of Science
Treatment Applications
Manual Osteopathic Techniques, ELDOA, Myofascial Stretch, Strength & Conditioning, Movement Therapy.