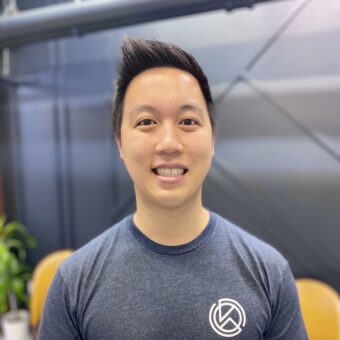 Alan is a bright Physiotherapist who strives to provide all his clients with the best quality care. Using an evidence-based approach, Alan's committed to helping his patients in returning to activities that are meaningful to them.
When working with Alan, you can expect to gain an understanding of your injury and receive expert guidance on how to best manage it.
He strongly believes in developing a therapeutic relationship with all of his patients, so you can be sure he will listen closely to what you have to say. Moreover, Alan's strong understanding of biomechanics and background in competitive Tae Kwon Do and Powerlifting also gives him a unique insight on the physical and mental demands of high performance sport.
In his spare time, you can find Alan in the gym training for his next Powerlifting meet, cheering on his favourite esports athletes, or hanging out with his Corgi, Monster!

Education Credentials
- MPT Master of Science in Physical Therapy (University of Toronto)
- MSc Master of Kinesiology (University of Ottawa)
Treatment Applications
Physical Rehabilitation, Active Muscle Release Therapy, Corrective Exercises